Appearance Changes from Weathering
Pure copper is unstable and oxidizes under atmospheric conditions. Zinc makes brass way less corrodible than copper but still different conditions of corrosion can occur ranging from a protective patina rich in mostly copper-oxide through to dezincification if the zinc content is too high. Exposed to normal moisture in the air, patinas form that are mostly greenish blue (normal oxidation/reaction with oxygen/air & water). Below you will see changes in appearance during weathering cycles for different alloys.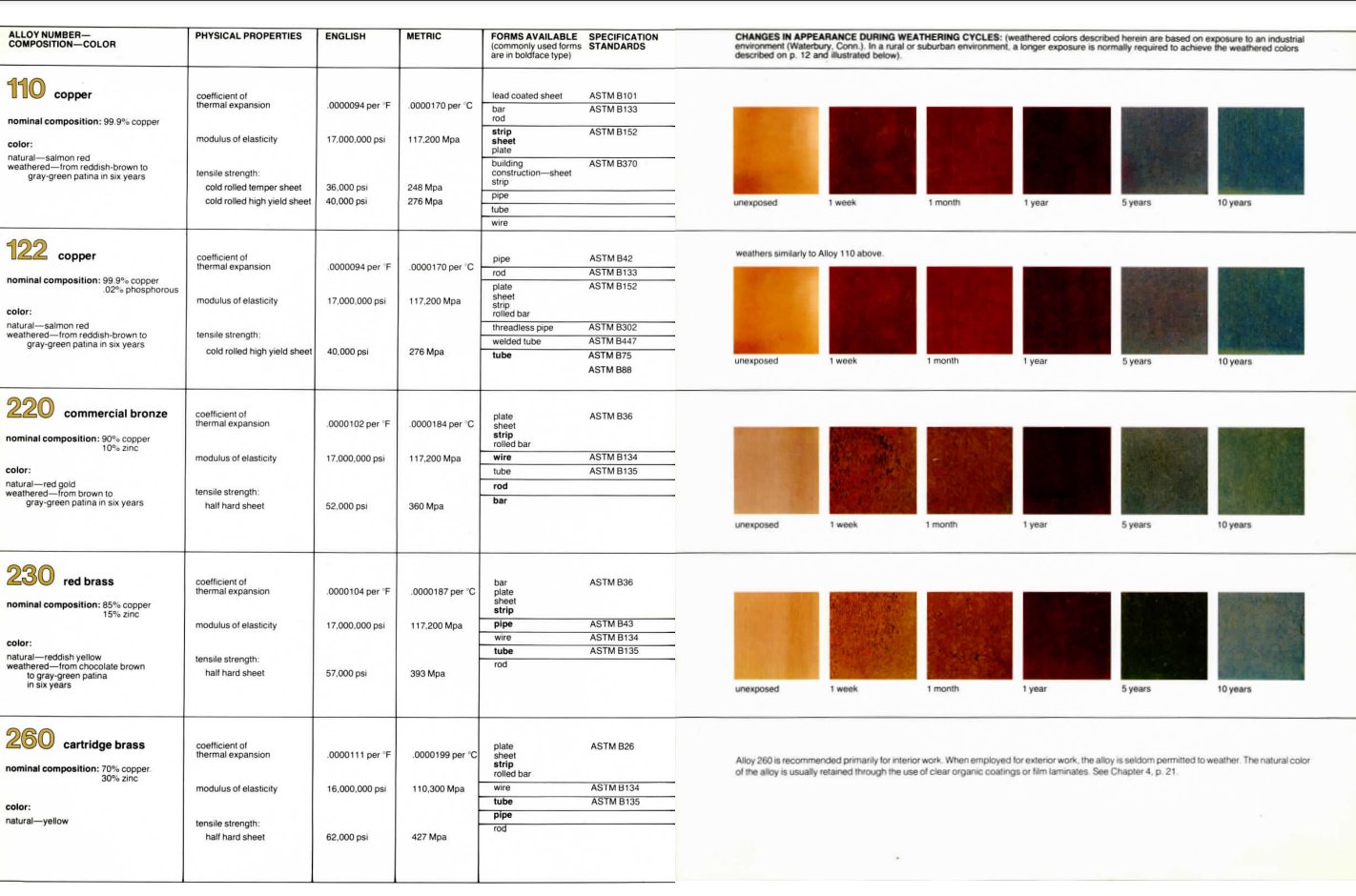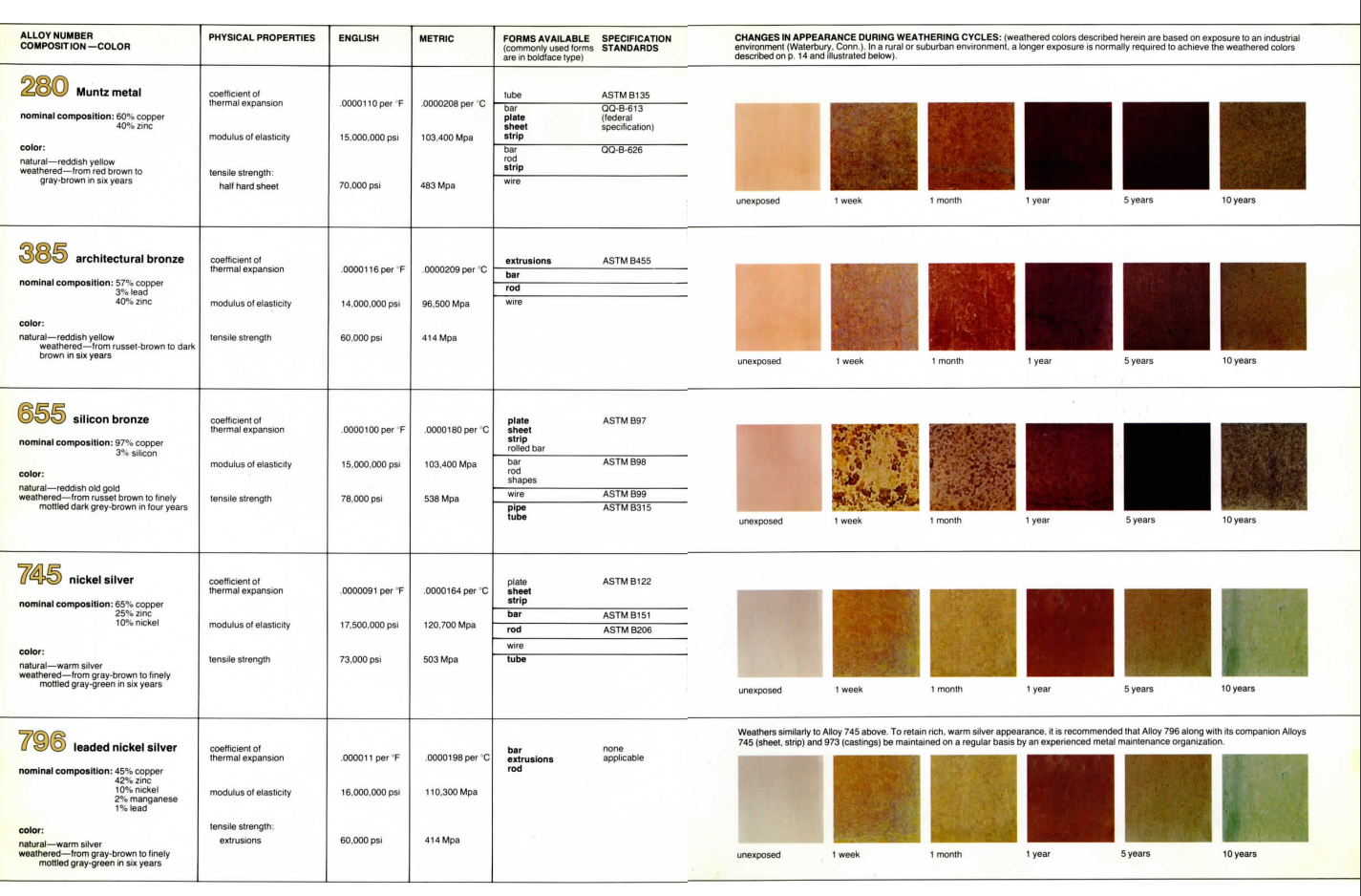 Additional dimensions or shapes available by request.
Contact Us Today!
Stop Wasting Time
Download our DMT Brochure